Writing/Design/Studio
Posted in Blog | Tagged innovation, public-facing projects, studio pedagogy
In 2020, Maggie Debelius, Sherry Linkon, and Matthew Pavesich — all affiliated with the Georgetown University Writing Program — won the Provost's Innovation in Teaching Award for their work developing the capstone project and course for the English MA program. While the award focused on a specific part of their work, the project reflects almost a decade of conversations, collaborations, and innovations in teaching Writing, and ideas from this project have since spread to other programs. So while the English MA has now redefined the capstone as a thesis and no longer offers a separate course for capstone creators, the pedagogical insights from the project live on.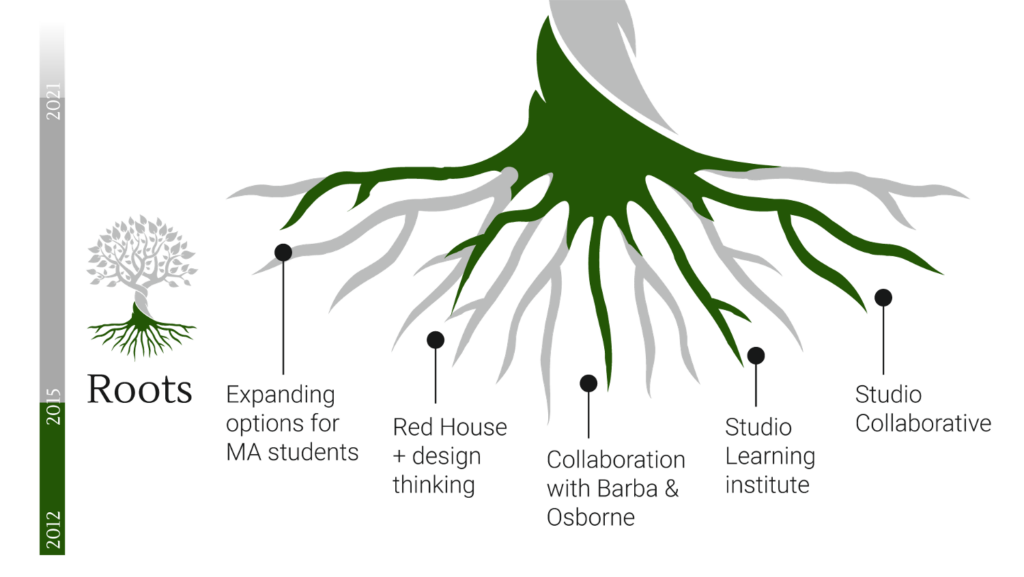 The Capstone began with discussions in English about the value of giving MA students more options for their culminating projects. Scholarly work takes many forms, and digital and public humanities offer students opportunities to share their scholarly insights with varied audiences and in accessible forms.
Maggie Debelius developed the original Capstone course at about the same time that Randy Bass started the Red House, a hub for innovation in curriculum and pedagogy. Hands-on projects and design thinking were central tools for many of the projects that emerged from the Red House, including a series of conversations between Writing faculty and Evan Barba and J.R. Osborne, both from the MA program in Culture, Communication, and Technology (CCT). Barba and Osborne had been using studio pedagogies in their courses for a long time, and conversations with them, together with a summer institute and Pavesich's work with the Studio Collaborative, helped the Capstone team develop their approach.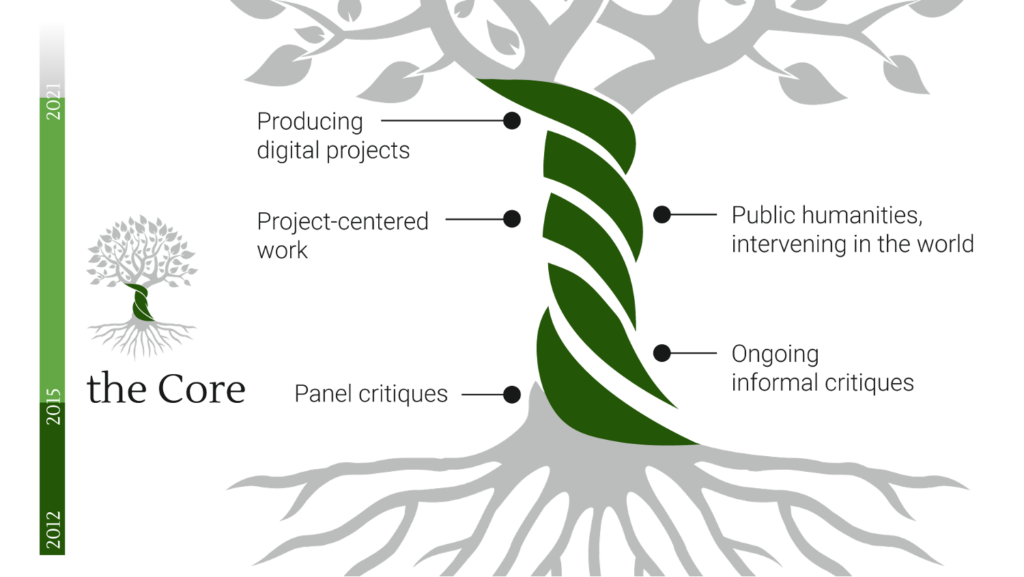 The Capstone course centered on public-facing projects that engaged students with scholarly, social, and personal concerns. The majority of class time was devoted to students working on and talking about their projects, with each other, with faculty, and with expert guests. Over the years, students created teaching portfolios, grant proposals, instructional websites, digital poetry, and interactive multimedia art projects. A number of these projects have won awards, including some that secured funding to continue their work.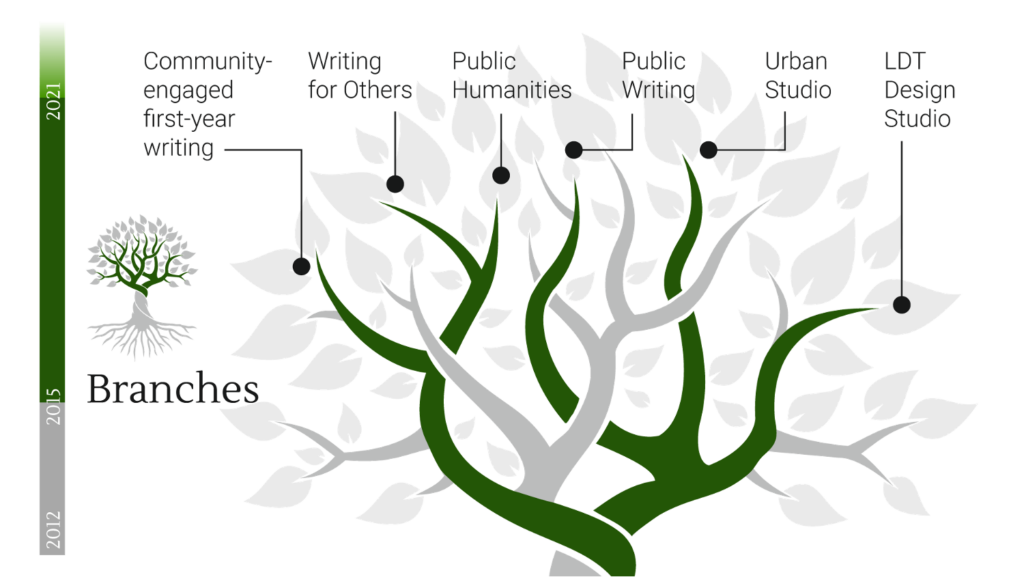 Debelius, Linkon, and Pavesich all brought this studio approach and the use of design thinking as a strategic planning tool to other courses. Within the Writing Program, faculty have incorporated projects in which students examine campus and community problems, develop solutions, and produce written materials to begin implementing those solutions. A grant for "Enhancing and Transforming the Core" supported development of a suite of courses that use this approach to help clients, including the Cawley Career Center and the Center for Research and Fellowships, address problems through writing. Pavesich and Linkon used this model in courses in public humanities and public writing, as well.
Debelius and Linkon have also incorporated this project-centered, strategic design-oriented approach in courses beyond Writing. In 2017, Linkon collaborated with Sociology professor Brian McCabe to initiate the Urban Studio, in which students spent a year developing projects addressing issues in the DC area. Debelius uses this model in her courses in the MA in Learning, Technology, and Design, where students design instructional materials and resources.
While design thinking and hands-on learning have found many homes at Georgetown — see the Ethics Lab, the Entrepreneurship Institute, and other examples — Writing faculty have played an important role in developing, modeling, and spreading this approach.